Get the 2019 Chevrolet Bolt!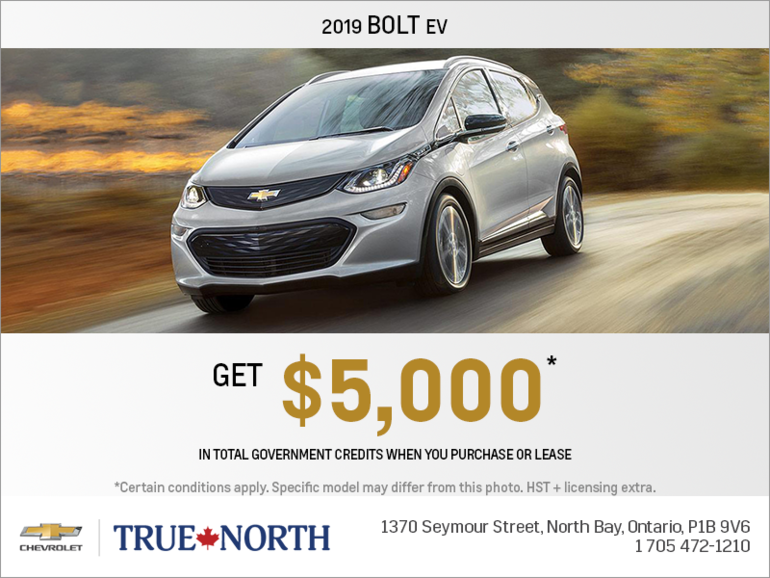 Get the 2019 Chevrolet Bolt EV and receive $5,000 in total government credits when you purchase or lease.
Certain conditions apply. HST and licensing extra.
This offer ends on September 3rd, 2019.
27 Up to $5000 Government Incentive is a maximum incentive provided by the Federal Government on eligible vehicles. The maximum amount of the Incentive, the terms and conditions, eligibility and application requirements, may vary. Government Incentive is applied after applicable taxes are calculated. The Incentive program is administered independently by the Federal Government and is subject to cancellation or change at any time. Incentive information is provided for informational purposes only; GM Canada is not responsible for the administration of the Incentive program, its cancellation or change, and makes no representation about the actual amount of or eligibility for any Incentive. Conditions and limitations apply. For more information see http://www.tc.gc.ca.