The 2019 Chevrolet Silverado
August 06 2018, True North Chevrolet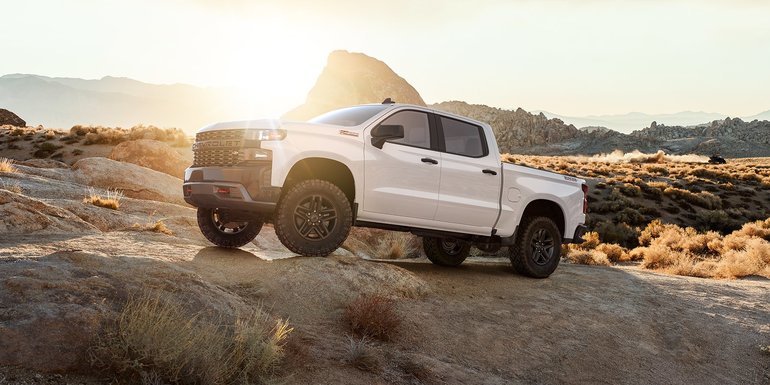 The Chevrolet Silverado has long been one of the best-selling vehicles in Canada and one of the most popular trucks in its segment. The Silverado is a robust truck, but it's also quite refined. It can be used to move heavy loads or travel hundreds of kilometres on the highway without ever slowing down.
Several New Features on the 2019 Chevrolet Silverado
For 2019, the Chevrolet Silverado has been completely redesigned and offers a host of technologies, a more elegant and luxurious interior, and several improvements in steering and suspension to improve comfort and handling.
Being a truck, buyers can choose from an impressive number of possible configurations for a Silverado. Three cabins are offered in combination with five engines. There's a 4.3-litre six-cylinder that develops 285 horsepower and 305 pound-feet of torque, a 5.3-litre V8 that develops 355 horsepower and 383 lb-ft of torque, and a 6.2-litre V8 that develops 420 horsepower and 460 lb-ft of torque.
A six-speed automatic transmission comes standard with the six-cylinder engine while the V8s get either an 8 or 10-speed gearbox depending on the model chosen. The Silverado will eventually be available with a 3.0-litre turbo diesel engine, but it is unclear how powerful it will be.
Because it's new, we do not have all the specs yet for the new Silverado. We know that it will continue to offer one of the best towing capabilities in the industry while being a perfect truck for city and highway driving.
For a truck that can meet all your needs, the 2019 Chevrolet Silverado is hard to beat. Contact us today to find out more!