The 2018 Chevrolet Cruze
August 06 2018, True North Chevrolet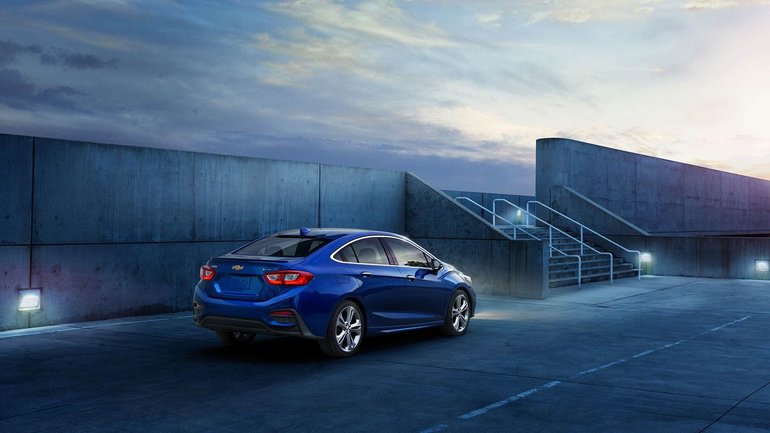 Chevrolet has always been a major player in the compact sedan segment. There was the Cavalier, then the Cobalt, and now we have the Cruze. The latter, however, has nothing to do with the other two. It offers a refined drive and a modern European look to go along with several engine choices, including a diesel option.
One of the Few Diesel Options on the Market
Diesel engines do not have the best reputation on the market right now, but the fact remains that their overall characteristics are certainly interesting for more than a few drivers.
With a diesel engine, you get power and performance combined with reduced fuel consumption. The 1.6-litre turbo engine of the Chevrolet Cruze offers 137 horsepower and 240 lb-ft of torque, which is certainly interesting, but it is the average consumption of less than 7.0 litres per 100 kilometres that really stands out.
If you drive a lot on the highway, your average consumption rating will be about 5.0 litres per 100 kilometres. What could be better?
If you prefer a more traditional engine, then the Cruze offers a 1.4-litre turbo four-cylinder that develops 153 horsepower and 177 lb-ft of torque. This engine is very economical, with an average consumption of about 7.0 litres per 100 kilometres. Its ample torque means that you'll never have any trouble passing or accelerating at a green light.
We can't forget to mention that the Chevrolet Cruze is offered in a hatchback version for greater versatility. With the hatchback model, you can fit up to 1,400 litres in the trunk. With all seats in place, you get 699 litres. When it comes to equipment, you'll enjoy a host of technologies including Wi-Fi access and Apple CarPlay and Android Auto features.
To learn more about the all-new 2018 Chevrolet Cruze, contact us today at True North Chevrolet!