Automobile Sales Representative
August 15 2018,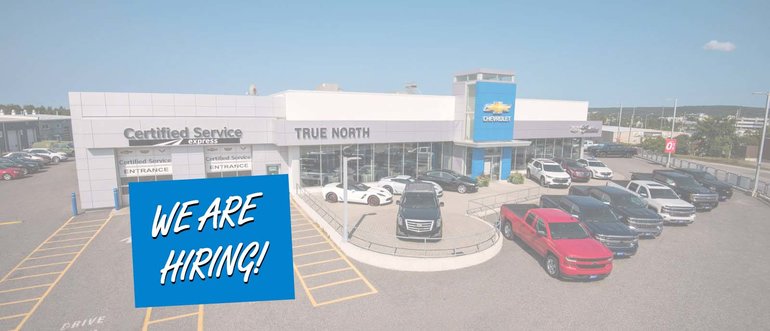 Previous automotive sales experience is not necessary! True North Chevrolet Cadillac is a family business that has been in North Bay for over 20 years. With increased sales and the busy season approaching, we are looking for individuals to fill one full-time position with the personality and attitude to sell new & pre-owned vehicles.
Automotive sales is a 'people business' that professionally assists clients through a very important purchase with integrity, enthusiasm and quality information. If you are career and community-minded and thoroughly enjoy working with people, you could be a successful Sales Professional. If you would like a dynamic team environment with career training, a company health plan and an opportunity to make above average income, our management team can work with you to achieve your goals.
We Offer:
Professional Training Program
Career Builders Retirement Savings Plan
Group Health Plan
Opportunity to make above average income
Find out more about working with us in the automotive industry. Submit your resume in person or by email to Paul Thompson New Car Sales Manager thompsonp@truenorthchev.com.