2020 Chevrolet Silverado's New, Advanced 3.0L Duramax Turbo-Diesel Redefines Expectations
No-compromise engine delivers refinement, performance and efficiency
June 12 2019,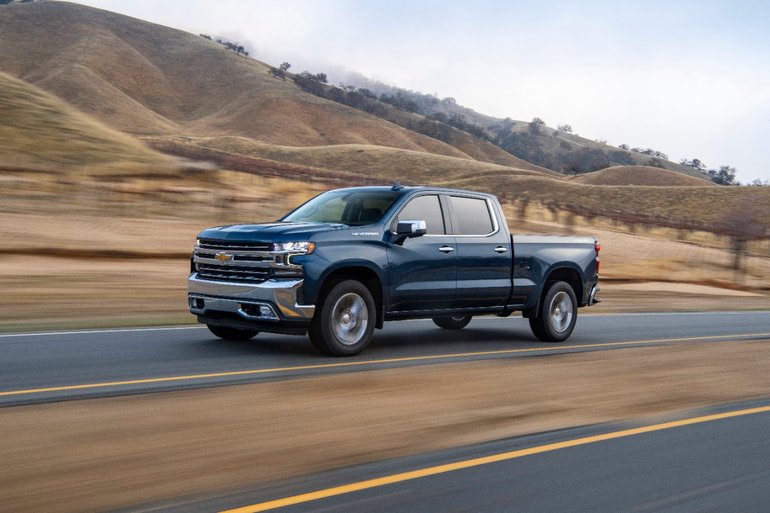 The all-new 2020 Chevrolet Silverado's available 3.0L Duramax inline-six turbo-diesel engine adds choice and versatility for full-size truck customers, offering class-leading torque and horsepower in addition to focusing on fuel economy and capability. It is the first-ever inline-six turbo-diesel offered in Chevrolet's full-size light-duty trucks.
Chevrolet engineers started with a clean-sheet design and developed an all-new engine that leverages the efficiency and refinement advantages of the inline six-cylinder architecture and incorporates advanced combustion and emissions technologies to optimize performance and efficiency. It is priced identically to the 6.2L V-8 as a $2,495 premium over a 5.3L V-8 model or $3,890 over a 2.7L Turbo model.
"From the moment the engine is started, to its idle, acceleration and highway cruising, the 3.0L Duramax performance will change perceptions of what a diesel engine can offer in refinement," said Nicola Menarini, director for Diesel Truck Engine Program Execution. "With advanced technologies that draw on global diesel expertise, it's a no-compromise choice for those who want the capability and driving range of a diesel in a light-duty truck."
Available on LT, RST, LTZ and High Country models, the 3.0L Duramax diesel rounds out the new Silverado's range of six propulsion choices, each tailored to suit customers' needs for performance, efficiency, technology and value. It is rated at an SAE-certified 277 horsepower and 460 lb-ft of torque delivering 95 percent of peak torque at just 1,250 rpm. Peak torque is sustained from 1,500 rpm through 3,000 rpm, providing a powerfully smooth and satisfying driving experience.
The 3.0L Duramax is paired with GM's 10L80 10-speed automatic transmission, featuring a centrifugal pendulum absorber torque converter that reduces vibrations to improve smoothness, reinforcing its performance, efficiency and refinement. This combination also offers exhaust braking, which uses the diesel engine's compression to help slow the vehicle, requiring fewer brake applications by the driver when in Tow Haul mode.
Source: www.media.chevrolet.com